Making disciples of Jesus Christ
by taking risks and changing lives
NEW CHANGE. Worship in the time of Covid-19
Owing to Covid cases in Alabama and in Madison County, we urge the following:
First, masks are recommended inside the sanctuary.
Second, we ask that you sit in family units and try as much as possible to provide space between groups.
Finally, we ask that you minimize close contact with each other, handshaking and conversations before and after service while inside.
The sanctuary will be thoroughly cleaned and disinfected before Sunday.
Certainly, if you feel sick please do not attend service. Thew service will be posted on FaceBook for you to view.
Worship will be this Sunday, December 19 at 10:00 with Pastor Samuel Wilson!
Blue Christmas Service
December 19
at 6:00 pm
Christmas Eve Service December 24 at 5:30 pm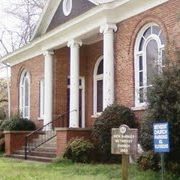 Who We Are
We're glad you're here! Feel free to browse through our website to find out all you need to know about the fellowship at New Market United Methodist Church – from service times to our beliefs.
We welcome ALL persons to come and worship with us.
So, if you want to be a part of a loving, purposeful community, one that believes that all things are made new in Christ, we invite you to join us in worship and praise at New Market United Methodist Church.